Sports » Latest News
Sports
Posted: Sep 09, 2017 6:08 AMUpdated: Sep 09, 2017 7:19 AM
BHS Falls at Cascia Hall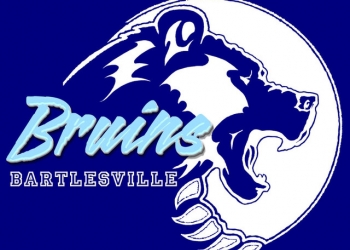 Amid a whirlwind of distractions and off-the-field issues, Bartlesville High fought until the end on Friday in a loss at Cascia Hall.
The Commandos pulled away from the Bruins in the third and fourth quarters, topping BHS 48-29. Cascia scored four unanswered touchdowns to make a seven-point lead a 34-point lead in just a matter of minutes.
BHS recovered an onside kick to begin the third quarter, and when John Cone scored his first touchdown of the year, Bartlesville trailed by only a score, 21-14.
However, it was all Commandos until the fourth. A 46-yard run from tailback Lewis Guillory. An interception returned for a touchdown. A fumble recovered in the end zone. A pass play from Tanner Swab – and that was all she wrote. Cascia would lead 48-14 early in the final quarter of play.
The Bruins would claw back in the fourth quarter, twice scoring on passes from Noah Sunday. A 77-yard strike for Cone's second TD of the evening. Then Gavin Jones got in on the action.
Bartlesville falls to 1-2 as it wraps up non-district play. BHS will next travel to Muskogee on Sept. 22.
It was Bartlesville's first game without former head coach John McKee on the sidelines since 2010. McKee and BHS announced his resignation before the game on Friday.
« Back to Sports