Dog GONE
Dog Gone is heard on each of our stations daily. When we receive an announcement, we air it for at least 10 days before discarding it. If your animal is lost or found within that time period, please let us know, so we will discontinue airing the announcement. Click HERE to submit an announcement. If your animal has been found, please contact us at (918) 336-1001 or email sharon@bartlesvilleradio.com as soon as possible so we can remove it from our list. We retain the right to edit any postings.
Here are links to local websites: Washington County SPCA www.wcspca.org and ARF www.arfok.org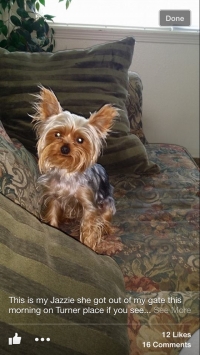 Jazzie - Lost
Species: Dog
Sex: Female
Collar: No
Color: Gray and Gold with some black
Breed: Yorkie
Area Lost: Turner Pl off Woodrow north Westside
Contact: Natosha
Phone: 918- 214-2505
Email: lowco63@yahoo.com
Date: 2014-12-11
Time: Morining of 11/23
Lost or Stolen teacup Yorkie Jazzie is about 2-3 pounds . Cash Reward for safe return no questions asked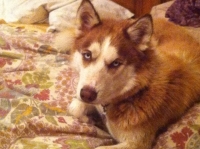 Kai - Lost
Species: Dog
Sex: Female
Collar: Yes
Color: Redish brown and white
Breed: Siberian husky
Area Lost: Bartlesville (bison rd/ rd 2200
Contact: Lori Ahlert
Phone: 918-766-2059
Email: lorelie76@sbcglobal.net
Date: 2014-12-11
Time: Dec 8
Our beloved pet has been missing for a few days. Please call if you have her or have seen her.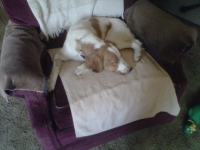 Ruby - Lost
Species: Dog
Sex: Female
Collar: No
Color: red and white
Breed: Brittany Spaniel
Area Lost: mile south of Copan dam
Contact: Gayla
Phone: 918-440-9893
Email: gaylacopan@msn.com
Date: 2014-12-07
Time: noon
Red and white Brittany spaniel very spoiled girl. Her name is Ruby loves to run and jump please help me find her