Dog GONE
Dog Gone is heard on each of our stations daily. When we receive an announcement, we air it for at least 10 days before discarding it. If your animal is lost or found within that time period, please let us know, so we will discontinue airing the announcement. Click HERE to submit an announcement. If your animal has been found, please contact us at (918) 336-1001 or email sharon@bartlesvilleradio.com as soon as possible so we can remove it from our list. We retain the right to edit any postings.
Here are links to local websites: Washington County SPCA www.wcspca.org and ARF www.arfok.org
Harley - Lost
Species: Cat
Sex: Male
Collar: No
Color: Black
Breed: Domestic Long Hair
Area Lost: Princeton Dr.
Contact: Deb
Phone: 918-815-0681
Email: debropp62@gmail.com
Date: 2016-07-28
Time: am
Longhaired black cat.10 years old.he is fixed.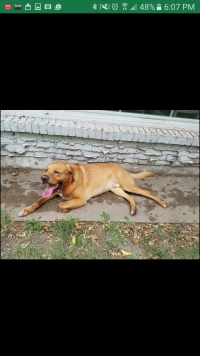 Found
Species: Dog
Sex: Male
Collar: Yes
Color: Golden
Breed: Golden Retriever Mix?
Area Found: Hillcrest Heights
Contact: Troy Zellers
Phone: 918-214-7293
Email: zellerst27@yahoo.com
Date: 2016-07-25
Time: 6:00 pm
We saw 4 dogs running loose through Hillcrest Heights. Looked like 2 Pit Bulls, Golden Retriever mix, and can't remember what the 4th looked like. Drive around couldn't find the other 3. Male Golden Retriever mix is in our backyard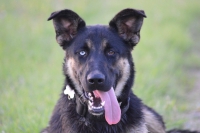 Mia - Lost
Species: Dog
Sex: Female
Collar: No
Color: Black
Breed: German Shepherd/Mastiff
Area Lost: 2100 Rd SW of Bville
Contact: Eden Wheeler
Phone: 918 333 0102
Email: am6wheeler@gmail.com
Date: 2016-07-19
Time: early morning
Black with some gold by her ears, one brown and one blue eye. Very sweet, 1 year old dog.