Birthdays
Daily Birthday Prizes are awarded on each station with prizes from Dink's Barbeque, Sterling's Grille, La Fiesta, Freddy's Frozen Custard and Imaging Concepts in Dewey. Simply click on the link here to submit your information and listen between 7:15 and 7:45 to see if you have won. Gift Certificates may be picked up at Broadcast Center, 1200 SE Frank Phillips Blvd, Bartlesville during regular business hours. (Birthdays are posted a couple weeks prior to birth date.) Good luck and Happy Birthday!
Linda Thorton
Date:
2018-12-17
City:
Bartlesville
From your Friends at the YMCA Stretch Class.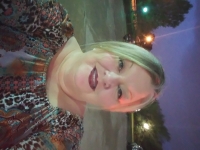 Kristina Edens
Date:
2018-12-18
City:
Copan
Counselor in training after years of self-defeating behaviors. So excited to give back to our community! Merry Christmas to all!
Foster Lashley
Date:
2018-12-22
City:
Bartlesville
Happy 8th Birthday, Flaco!!!!
Gayle Burden
Date: 2018-12-27
City: Bartlesville