News
Sports
Posted: Sep 08, 2017 2:13 PMUpdated: Sep 09, 2017 6:16 AM
John McKee Resigns at BHS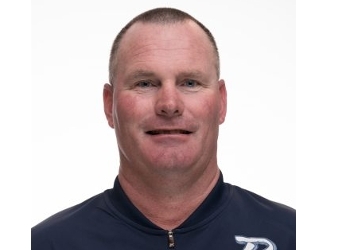 Evan Fahrbach
Bartlesville head football coach John McKee has resigned effective immediately.
At 3:00 PM on Friday the Bartlesville Public Schools released this statement:
"Following his suspension, Head Varsity Football coach John McKee resigned from his football coaching duties and teaching contract. The district is unable to provide further specifics regarding this personnel matter. Kyle Ppool will serve as the interim head coach for the varsity football team, which will play tonight at Cascia Hall."
McKee was in his 7th season as Bartlesville Varsity Football coach. He was hired after the departure of Ron Smith in 2011. McKee had been on staff at BHS with the football program since 2007.
Bartlesville's 56-14 loss to Owasso on this past Friday put McKee's overall record at 32-32. The highlight for the Bruins was the 2015 season. BHS went 10-2 en route to the 6A-II State Semifinals.
Kyle Ppool was named interim head coach on Tuesday and will guide Bartlesville for the remainder of 2017. Ppool was the Bruin's defensive coordinator from 2013-16 under McKee.
A resignation letter has been circulated - and can be seen HERE.
« Back to News