News
Pawhuska
Posted: Aug 28, 2014 3:23 PMUpdated: Aug 29, 2014 11:03 PM
Embattled Pawhuska City Manager Pleads Not Guilty To Misdemeanor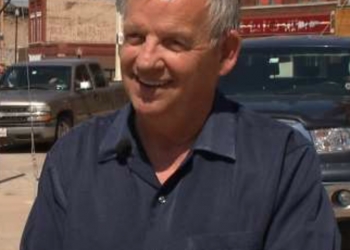 Colton Scott
Pawhuska City Manager Paul McAlexander made his first appearance in an Osage County Court on Thursday afternoon.
Proceedings took place at 3:30 where McAlexander was arraigned on his misdemeanor charge of obstruction of a public officer, and he pled not guilty to said charge.
McAlexander's charge stems from a drunken-driving accident involving the Pawhuska City Attorney Jesse Worten III where McAlexander was seen in a police camera recording telling a Pawhuska police officer to not take Worten to jail. Following the accident, he instead told the officer to take him to the police station and let him sober up until his wife could come and retrieve him.
During Thursday's court proceedings, McAlexander had his two attorneys present alongside him.
His next court appearance has been set for October 30th at 4 p.m.
For an update on the City Manager position, click here.
« Back to News