News
Politics
Posted: Aug 26, 2014 12:20 PMUpdated: Aug 26, 2014 12:20 PM
GOP Leaders Criticize Tulsa Chamber Letter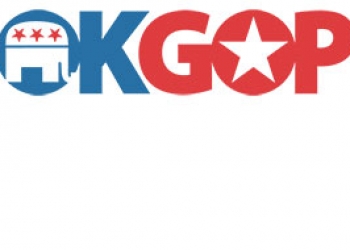 Charlie Taraboletti
Members of Oklahoma's congressional delegation and Republican Party leaders are criticizing the Tulsa Regional Chamber of Commerce for sending out an invitation for a fundraiser for Democratic U.S. Sen. Mary Landrieu of Louisiana.

The seven-member, all-Republican delegation signed a letter Sunday expressing disapproval over an August letter that was signed by Tulsa chamber CEO Mike Neal.

A seperate open letter from the GOP to the Tulsa Chamber, signed by Republican Party Chairman for the First District, Grace Farmer of Bartlesville, asks how Neal could not have noticed he was signing the memo on Chamber letterhead and if it was produced in the Tulsa Chamber's offices. Farmer's letter states that the party leadership believes his actions have crossed the line.

Chamber chairman Wade Edmundson says the letter on chamber stationery was inappropriate.

Neal is a Louisiana native and longtime friend of the southern Democrat's husband. Neal was a member of the couple's wedding party.
Here is a copy of the GOP letter:
OPEN LETTER TO BOARD OF DIRECTORS,
TULSA REGIONAL CHAMBER OF COMMERCE
August 25, 2014
The Chairman of the Republican Party of Tulsa County and First Congressional District issue a statement regarding fundraising letter distributed by CEO Mike Neal on Tulsa Regional Chamber of Commerce letterhead August 12, 2014.
***
As evidenced by the protest letter issued by the Federal delegation of Oklahoma, it came as a surprise to many Tulsans that the Tulsa Regional Chamber of
Commerce's CEO Mike Neal has used Chamber of Commerce letterhead to distribute fundraising letters to promote the candidacy of an incumbent Democrat Senator from Louisiana. We are in full support of the sentiments expressed in the letter from our Federal delegation issued yesterday.
Mr. Neal justifies his position by pointing out the Senator from Louisiana is a champion of energy policy that Tulsa should support. Yet the Senator has been unable to get her party's President to approve the Keystone Pipeline, the biggest energy project in the history of our country and certainly to be a great boon to Oklahoma.
Further, Mr. Neal should know that if just a few Senate Democrats are replaced by Republicans then the seniority of our own Senator Jim Inhofe would place him in a leadership position that can greatly benefit all of Oklahoma. Benefits that the Senator from Louisiana can't deliver. Knowing this, why should Tulsa's business leaders be asked to support a Democrat Senator from Louisiana? And why should this appeal be coming from the staff of the Tulsa Chamber?
In your initial response to the Federal delegation letter you stated "… that Neal's letter was 'inadvertently placed' [on our letterhead] and the chamber will 'take steps to ensure such a mistake does not happen again.' This statement raises a few questions.
1.) How could Mr. Neal not notice he was signing a memo on chamber letterhead?
2.) Were the letters not distributed by mail or email to those on the Tulsa Regional Chamber of Commerce's membership list?
3.) Was this letter not produced in the offices of the Chamber?
4.) Could it be an ethical or legal federal campaign violation to use non-PAC resources to support a candidate?
We understand Mr. Neal serves in a staff position and the true voice and face of the Tulsa Chamber should be that of businessmen and women, not him. We believe at times he forgets that. This is one of those times.
We believe his actions have crossed the line.
The Chamber has done many good things for Tulsa. This is not one of them. We trust and hope the Board of Directors will recognize the seriousness of the situation and take appropriate steps to restore the Chamber's image which has been tarnished by Mr. Neal's actions.
Michael McCutchin
Chairman, Republican Party of Tulsa County
Grace Farmer
Chairman, Republican Party of the First Congressional District
« Back to News