News
Election
Posted: Aug 26, 2014 9:12 AMUpdated: Aug 26, 2014 9:12 AM
Elections For Democratic Runoff Primary Held Tuesday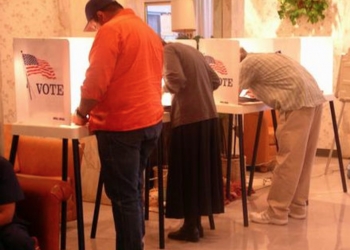 Colton Scott
Polls are open on August the 26th for the Democratic Runoff Primary as well as the Barnsdall Special School Elections.
Remember, in order for you ballot to be accepted as valid, you must mark the ballot in either blue or black ink. If a mistake is made, you are supposed to turn in that ballot to an official and it will be destroyed properly. Voters will then be issued a new ballot.
Also, don't forget to bring voter identification cards to the polls.
The polls are open from 7 a.m. to 7 p.m.
« Back to News