News
Local non-profits
Posted: Aug 25, 2014 10:51 AMUpdated: Aug 25, 2014 10:51 AM
United Way Announces Collin Raye Concert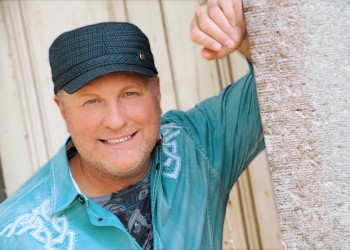 Charlie Taraboletti
The Bartlesville Regional United Way will kick off its 75th anniversary campaign with a concert from country legend Collin Raye. The concert will be at 7:30, the night of Tuesday, Sept. 16th at the Bartlesville Community Center.
United Way Chief Executive Officer and Executive Director Jody Burch says his organization is excited to bring Collin Raye to Bartlesville to celebrate the United Way's 75th anniversary. Speaking on a KWON Community Connection, Burch commented that the first fund drive was a 1939 two-day event.

Burch says from those humble beginnings as the Community Chest in 1939, the United Way has been an important part of the community. The Bartlesville Regional United Way now supports 33 local programs that change lives in the areas of education, income, and health.
Burch says the Bartlesville region is invited to come celebrate as the United Way kicks off the 2014 campaign. A concert is particularly fitting with our 75th anniversary theme, because the organization's very first campaign was celebrated with a concert. Tickets for sale online range from $20 to $30. For a special opportunity to buy VIP seats not available online for $45, call the BCC Box Office at 918-336-2787.
All proceeds benefit BRUW. For sponsorship opportunities, contact Kristin Jones at 918-336-1044. Tickets are available from the Bartlesville Community Center Box Office or www.bartlesvillecommunitycenter.com.
« Back to News