News
Osage County
Posted: Aug 18, 2014 9:43 AMUpdated: Aug 18, 2014 9:43 AM
Osage Commissioners Rebid Social Media Program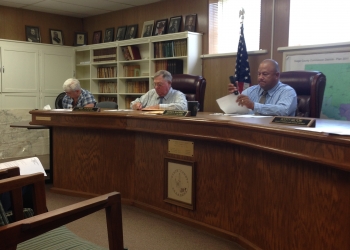 Colton Scott
The Osage County Commissioners met Monday morning for their regularly scheduled business meeting where they signed a resolution to rebid their social media program.
The social media program is set to be used to help promote tourism to the Pawhuska and Osage County region.
The commissioners opened the meeting tabling bids for a water truck and one or more pickup trucks to be used throughout the county.
They went on to approve the sale of tax property in the Tower Hill addition which includes the south half of lot 11 and all of lot 12 in block one.
The commissioners then approved a proclamation declaring September as Childhood Cancer Awareness Month.
A lease agreement was all approved between district # 3 and Jim Young for the north half of the southwest fourth of the northwest fourth of section 2, township 25 north, range 3 east for $1,000 per year.
The Osage County Commissioners are set to meet again next Monday for their next regularly scheduled business meeting.
« Back to News