News
Local News
Posted: Aug 12, 2014 3:09 PMUpdated: Aug 12, 2014 3:09 PM
Last First Day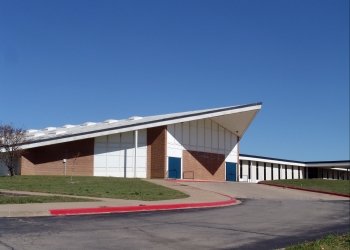 Jon Eastman
For hundreds of Bartlesville students, today was their first first day of school in their school buildings. For some staff, it is their last first day in their buildings. If all goes as planned, the staff at Madison Middle School and Bartlesville Mid-high School's staff will be celebrating the first day of school next year in new buildings. For the Mid-high, it'll be in the newly built freshman academy at the high school while the Madison staff will move to the Mid-high building. For Madison Principal Joey Eidson, although he understands that this may be sad to some, he is excited about the move.
Although he understands that there is the possibility that there may be delays or hiccups, Eidson says his staff is ready.
The plan, according to bruinbond.com, calls for construction of the new additions at the high school as well as renovations at the mid-high to be complete by the fall of 2015. At that time, 9-12 grade students will attend the high school, Madison Students would attend classes at the mid-high building and Central students would move to the Madison building while Central undergoes renovations. To see the timeline, click here.
« Back to News