News
Osage County
Posted: Jul 30, 2014 11:17 AMUpdated: Jul 30, 2014 11:17 AM
Osage County Man Remains In Critical Condition Following Truck Wreck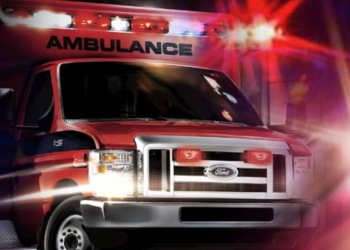 Colton Scott
On Friday, July 25, the Oklahoma Highway Patrol responded to an early morning accident in Osage County that left 32-year-old Joseph Morrill of Hominy in critical condition.
Morrill sustained serious injuries as a result of the crash that happened near CR 2350. Police say he was driving a Ford F250 truck hauling a trailer that veered off the road while he was trying to make a curve.
According to reports, Morrill tried to overcorrect and that's when his vehicle then began to roll.
After police and EMS arrived on scene, Morrill was transported to the St. Francis Hospital in Tulsa and was admitted in critical condition due to head and internal injuries.
The OHP said excessive speed was a contributing factor that led to the accident.
« Back to News