News
Pawhuska
Posted: Jul 28, 2014 10:04 AMUpdated: Jul 28, 2014 10:04 AM
Pawhuska Landowner Gives Group Multiple Buildings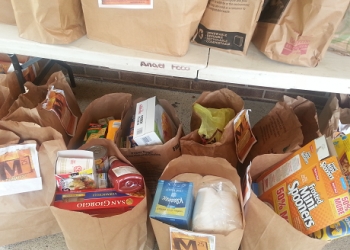 Colton Scott
Pawhuska resident Bruce Smith recently donated three separate buildings to the Pawhuska Ministerial Alliance to help accommodate several programs done through the organization.
One of the programs includes the Nutrition Every Week Backpack program for local students, and Christ's Cupboard will be using one of the buildings for storage space.
The donated offices will be right next to the current Christ's Cupboard location.
Christ's Cupboard is an emergency food bank that serves those in need throughout the Osage County region. It is open from 9:30 to 11 a.m. on Tuesdays and Thursdays.
« Back to News