News
Local police
Posted: Jul 26, 2014 5:22 AMUpdated: Jul 26, 2014 7:05 AM
Tire Theft Person of Interest Identified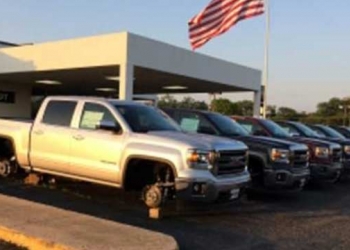 Charlie Taraboletti
The U. S. Marshall's Service says a man arrested in Minneapolis has been identified as a person of interest in a series of thefts of wheels and tires at GMC dealerships in Bartlesville, Broken Arrow, and Ft. Smith. The Marshalls have identified Brandon Jones in connection with an incident four years ago in Fayetteville and want to talk to him about wheels taken in Ft. Smith.
Bartlesville Chief of Police Tom Holland says although they haven't officially identified Jones as the Bartlesville thief, they are confident he is their suspect.
"It is my understanding that there has been an arrest in Minnesota, and it's on the loss that occurred in Arkansas," Holland said. "The crime was so similar that we believe they are connected."
The incident is similar to what happend at Bartlesville's Patriot GMC where 19 trucks were found on concrete blocks Sunday morning with their wheels and tires missing. Police are using security video from a Broken Arrow GMC dealership that experienced a similar theft of wheels.
Authorities are waiting on Jones to be extradited to Ft. Smith from Minneapolis.
« Back to News