News
Pawhuska
Posted: Jul 21, 2014 9:26 PMUpdated: Jul 22, 2014 5:19 AM
Pawhuska City Manager Keeps Position Amidst Controversy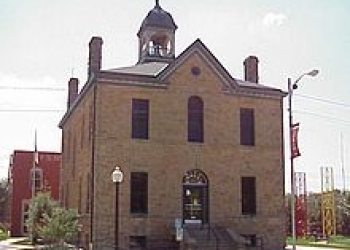 Colton Scott
The Pawhuska City Council met Monday evening to discuss several items on their latest agenda, including an executive session to discuss the job performance of City Manager Paul McAlexander, and it appears he will remain in that position for the foreseeable future.
The executive session was not open to the public and lasted roughly two hours. The purpose of that special meeting was to reportedly address McAlexander's handling of the DUI arrest of former Pawhuska City Attorney Jesse Worten. The session after the regularly scheduled business meeting was private and on the agenda the item stated, "No public body shall conduct an executive session by videoconference," although it remains unclear what is meant by this statute in regards to the discussion.
Several community members attended the meeting to voice their outrage over what they believed was Worten's special treatment that he received following the incident. One woman commented at the meeting saying, "He's not above the law. I think he should've been took (sic) to the Osage County jail."
Back on July 3, Worten allegedly drove through a yard near his home ultimately leading to an accident. Police video was recorded following the accident of McAlexander telling officers not to arrest or charge Worten for driving while intoxicated.
In that same video, which was released last week, McAlexander can be heard telling the authorities to keep Worten at the local police station until his wife, City Councilwoman Cathy Worten, could pick him up.
A citation has since been issued to Worten in the Pawhuska Municipal Court for driving under the influence.
During the last city council meeting, McAlexander announced Worten would take a two-month leave of absence, and he then appointed former city attorney C. Robert Wilson to act as the current city attorney.
Following the session, council members would not answer questions about whether McAlexander will be allowed to keep his city position – but reportedly he was not removed from that position Monday night.
Other items on the agenda included discussion over the call for an election on 2014 city sales tax.
We will continue to update this story as more information becomes available.
« Back to News