News
State of Oklahoma
Posted: Jul 21, 2014 9:16 AMUpdated: Jul 21, 2014 9:16 AM
Governor Fallin Asks the Federal Government to Keep Ft. Sill Promises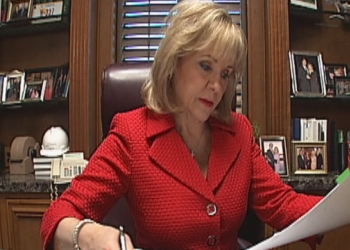 Charlie Taraboletti
Oklahoma Governor Mary Fallin called on the Obama Administration over the weekend to keep its promise to the people of Oklahoma and close the facility housing illegal immigrant minors at Fort Sill after its 120 day lease. The facility began housing illegal immigrant minors on June 13. At that time, representatives from the Government Services Administration explained the facility was "temporary" and that the federal government had a 120 day lease expiring on October 10.
Governor Fallin said that the very beginning, she has opposed the housing of illegal immigrants at Fort Sill. Fallin said she has told the administration, this facility is a testament to their failure to secure the borders and enforce our laws. It is a burden to taxpayers, who are being asked to shoulder transportation, medical and education expenses. It is also a potential health hazard.
The Obama Administration has offered promises that this is a temporary facility supporting a 120 day operation.
« Back to News