News
Local Schools
Posted: Jul 17, 2014 8:22 PMUpdated: Jul 17, 2014 8:22 PM
Mid-High Camp Set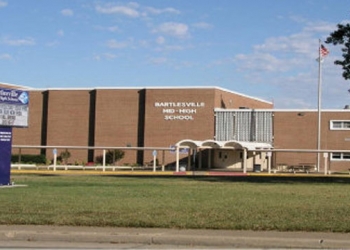 Charlie Taraboletti
The Bartlesville High School music department will host the eighth annual Bruin Camp for incoming freshman Tuesday afternoon from 1 to 5 at Bartlesville Mid-High School. The camp is open to all incoming Bartlesville Mid-High School ninth graders. The annual program allows students to get comfortable with the Mid-High campus and to learn about the many opportunities available at the school. Transportation is available to and from the event. Buses will pick students up between 12:30 and 12:45 in the Oak Park neighborhood, Jane Phillips Elementary School, Central Middle School and The Boys and Girls Club.
The 2014-15 academic year officially gets underway throughout the Bartlesville Public School District on Tuesday, August 12.
For more information on Bruin Camp, please contact the Bartlesville Mid-High School at 918-333-4444.
« Back to News