News
Huskies
Posted: Jul 17, 2014 8:58 AMUpdated: Jul 17, 2014 8:58 AM
Night of Champions Event Set for Pawhuska Huskies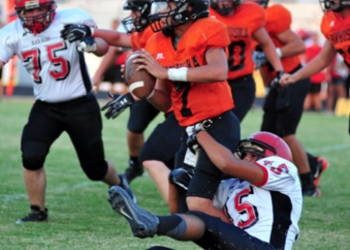 Colton Scott
The Pawhuska Huskies will be holding the second annual "Night of Champions" event on the evening of Tuesday, July 22 at the Ormand Beach Memorial Stadium.
The event was held last year as a celebration to wrap up the summer football training program for the junior high and high school programs.
Since June, the Pawhuska High School varsity and junior varsity teams have each been meeting from 6:30 to 10 in the morning a few times per week for speed, power and agility workout sessions.
Tuesday's celebration activities will begin at 6 p.m. with weight-lifting exhibitions and jumping/running displays. The Quarterback Club will then meet following the program at around 7 p.m.
Practices for the upcoming 2014 high school football season will begin statewide on Monday, Aug. 11.
« Back to News