News
Local police
Posted: Jul 16, 2014 7:45 AMUpdated: Jul 16, 2014 7:45 AM
Bartlesville Auto Burglaries on the Rise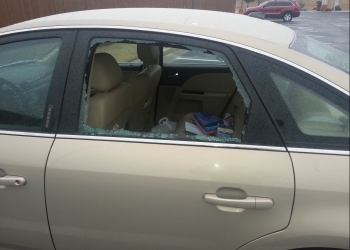 Charlie Taraboletti
Bartlesville police have seen an increase in auto burglaries over the last couple of weeks. Chief of Police Tom Holland says many times when police catch the burglars they end up being high school students who walk around after dark checking for unlocked cars.

Holland says you can take steps to keep from being a victim of this type of crime of opportunity. He says the first step is to secure your car.

Holland reminds you that if items in your vehicle are not a visible target for a would-be burglar they will likely move on to look for an easier target.
« Back to News