News
Hiking
Posted: Jul 15, 2014 10:35 AMUpdated: Jul 15, 2014 10:35 AM
Osage Hills Hiking Club to Hold July Hike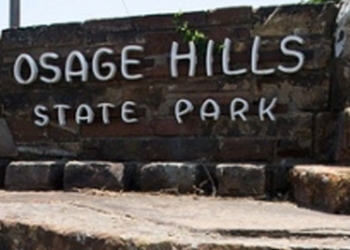 Colton Scott
The Osage Hills Hiking Club will be holding a "July New Moon Day" hike on Saturday, July 26th at Osage Hills State Park.
The hike will be sponsored by the Osage Hills Hiking Club in collaboration with the management and staff at the park, and it's open to the public. Registration starts at 8:15am at "the Barn" about a mile before the Park Office in Osage Hills State Park.
President Joel Rabin says, "The hike will start at 8:30am while it's still on the cool side."
There will be two levels of hikes offered, one an intermediate and the other an advanced.
The next set of hikes in late August is in the planning stage currently, and more information will be released once plans are finalized.
If you have any questions, Rabin urges you to contact him at OsageHillsHiking@gmail.com.
« Back to News