News
Pawhuska
Posted: Jul 14, 2014 10:01 AMUpdated: Jul 14, 2014 10:01 AM
Longtime Pawhuska Church to Receive Updates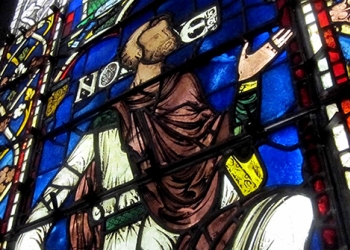 Colton Scott
Pawhuska's St. Thomas Episcopal Church will soon be receiving some much needed roof renovations.
Work is expected to begin in late August or September with the current roof being replaced with a peaked roof instead of a flat one.
The church also wants to add a stairway leading to an upstairs classroom during the renovations as well as keeping foundation problems from arising with new gutters.
The church is currently 114 years old and is under the direction of Rev. Andrea Jones, and, in 1995, the church celebrated its 100-year birthday.
In addition to the physical renovations of the church building, they are expecting to add new outreach and missions programs, too.
The address for Saint Thomas Episcopal Church is 817 Leahy Ave. They conduct services on Sundays at 10 a.m.
« Back to News