News
Health Care
Posted: Jul 02, 2014 9:44 AMUpdated: Jul 02, 2014 9:44 AM
JPMC Helps Mothers of Premature Babies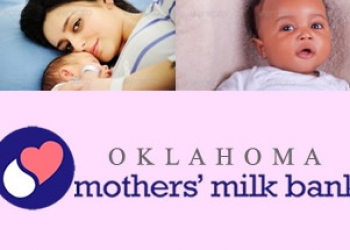 Charlie Taraboletti
Jane Phillips Medical Center is one of only two Green Country hospitals participating in a new program to help sick and premature babies through the donation of breast milk. JPMC recently installed a temperature-controlled freezer in the Family Services Department to store donated breast milk.
Registered Nurse and International Board Certified Lactation Consultant at Jane Phillips, Julie Blount says for babies who are premature, giving them formula or artificial foods can interfere with their intestinal systems and set them up for a terrible disease. She says mothers know that breast milk is the best for the babies. But, oftentimes, moms of premature infants are either unable to provide breast milk or able to provide enough of it. The hospital is trying to help moms help other moms who have babies in need.

That is done through the Oklahoma Mother's Milk Bank, which opened last year. Already it has received donations from over 250 new mothers across the state. Any donations received by JPMC will be properly stored prior to their shipment to the bank in Oklahoma City where donations are tested prior to processing and distribution.
Women interesting in becoming breast milk donors can contact the Oklahoma Mother's Milk Bank by calling 405-297-LOVE (5683) or going to their web site at www.okmilkbank.org. You must complete a questionnaire and then have a free blood test. Upon passing the screenings, women will be eligible to donate their milk.
Milk donations from the women who pass the screening will be accepted every day of the week from 8:30 until 8:30 in the Family Services unit at Jane Phillips Medical Center.
« Back to News