News
Health Care
Posted: Jul 02, 2014 9:14 AMUpdated: Jul 03, 2014 7:56 AM
Take Precautions in the Heat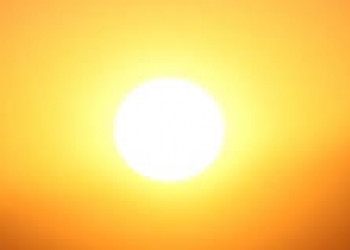 Jon Eastman
It's officially Summer! As anyone who has spent time in this part of the country knows, it can get very hot. In fact, we are expecting to see temperatures over 90 degrees almost every day past Saturday through the rest of the summer. With high temperatures like this and even higher heat indexes, Jumbo Eaton of Bluestem Emergency Medicine at Jane Phillips Medical Center says the biggest threat is dehydration which can lead to electrolyte imbalance.

While some sources place an actual amount on how much water a person should drink, Eaton says there is no rule on how much you should drink, it depends on how much you are exposed to the heat.

If you stop sweating Eaton says that is your body giving up and you need to cool off. If after drinking water and spending time cooling off you do not feel better, Eaton suggests visiting the hospital. A follow up story will come Wednesday to help you know how to care for your animals in extreme heat.
« Back to News