News
OHP
Posted: Jun 30, 2014 4:08 AMUpdated: Jun 30, 2014 4:09 AM
OHP Preparing for Independence Weekend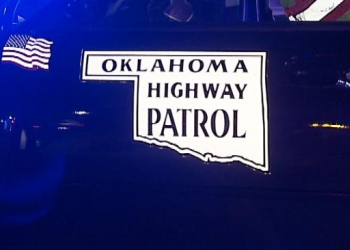 Charlie Taraboletti
Oklahoma State Troopers are preparing for the annual Independence Day holiday weekend by participating in several special emphasis programs aimed at curbing fatal and serious injury crashes and water related deaths.
Chief of the Highway Patrol, Colonel Ricky Adams says troopers will be highly visible this fourth of July weekend in an attempt to reduce collisions and dangerous behavior both on the state's roads and waterways.
He says troopers will conduct DUI special emphasis and saturation patrols while looking for violations of law that contribute to collisions every day.
Violations such as: Speeding, inattentive driving, failing to wear safety belts, failing to properly restrain children in child safety seats, failing to wear personal floatation devices, and operating motor vehicles and vessels while under the influence of intoxicants or alcohol will be enforced.
There were four deaths from motor vehicle collisions and two deaths from drowning during last year's 4th of July reporting period which ran from 6:00 p.m. Wednesday, July 3rd through midnight Sunday, July 7th. This year, the reporting period runs from 6:00 p.m. Thursday, July 3rd through midnight Sunday, July 6th, 2014.
The Oklahoma Highway Patrol encourages you to report dangerous drivers or boat operators by calling *55 from any mobile device.
« Back to News