News
State of Oklahoma
Posted: Jun 18, 2014 8:08 PMUpdated: Jun 18, 2014 8:08 PM
Insurance Commissioner Doak Recommends Earthquake Coverage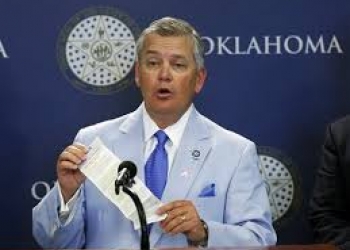 Charlie Taraboletti
More earthquakes rattled central and north-central Oklahoma areas.

The U.S. Geological Survey says the first earthquake occurred at about 2 Wednesday morning near Langston. That quake had a preliminary magnitude of 3.0 and was 3.1 miles deep. Three other quakes struck Wednesday near Langton. They ranged from magnitude 2.6 to 3.7. A 2.7 magnitude quake struck near Edmond at 5:30 in the morning. The USGS says a preliminary magnitude 4.1 quake struck about 5:50 a.m. and was centered 6 miles north of Spencer. A 3.6-magnitude quake also hit near Medford about 2:15 in the afternoon.

There are no immediate reports of damage or injuries. On Monday, a 4.3-magnitude earthquake hit near Jones in the morning hours.
Oklahoma Insurance Commissioner John Doak reminds you that damage from earthquakes is not covered on most homeowners or renters policies. Speaking Wednesday on KWON, Doak said homeowners should definitely consider asking their insurance agent to add an earthquake rider to their policy.

Doak says the cost is small when compared to paying for the damage yourself. He says if you have earthquake coverage you have peace of mind.

Doak says you should ask your agent to review your coverages every year or so to make sure that your are adequately insured but also to see if you are getting the best value for your money.

« Back to News