News
Politics
Posted: Jun 18, 2014 4:58 AMUpdated: Jun 18, 2014 4:58 AM
Inhofe Rejects Challengers' Claims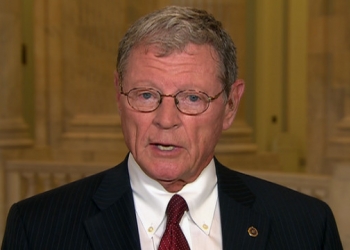 The Associated Press
Longtime Oklahoma Sen. Jim Inhofe is rejecting claims by some of his challengers in the GOP primary that he's been in Washington too long and it's time for new blood in that office.

The 79-year-old says he expects that type of criticism, but said in an interview Tuesday with The Associated Press that he's still the best candidate to represent the interests of Oklahoma in Washington. Inhofe faces four Republican challengers in next week's primary.

Inhofe says he decided to seek a fourth term in the Senate on election night 2012, when President Barack Obama was re-elected and the Republicans failed to capture the Senate.

Inhofe also says he's "overhauled and ready to go" after a health scare last year when he underwent emergency quadruple bypass surgery in Tulsa.
« Back to News