News
Standing Bear
Posted: Jun 03, 2014 5:54 AMUpdated: Jun 04, 2014 6:09 AM
Standing Bear Voted New Osage Nation Principal Chief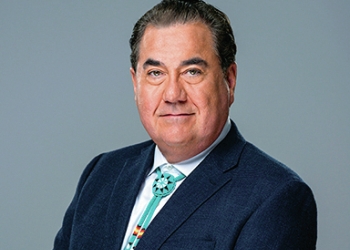 Colton Scott
After Osage Nation voters went to the polls on Monday for the 2014 general election, Geoffrey Standing Bear has been voted the new principal chief for the Osage Nation, according to unofficial election results posted on their website.
According to those results, Standing Bear beat out fellow candidate Margo Gray by nearly 1,000 votes with Standing Bear receiving 1,615 votes and Gray receiving 652.
Also, in the race for assistant principal chief of the Osage Nation, Raymond Red Corn beat out fellow candidate Amanda Proctor by just over 200 votes at 1,209 to 958.
This all comes after former chief John D. Red Eagle was impeached in January and was found guilty on counts of malfeasance and arrogation of power.
In the race for Osage Nation Minerals Council, the winners are Andrew Yates, Kathryn Red Corn, Stephanie Erwin, Galen Crum, Everett M. Waller, Joseph Blackbird Cheshewalla, Cynthia J. Boone and Talee Redcorn.
For more election results, go to www.osagenation-nsn.gov.
« Back to News