News
Crime
Posted: Feb 03, 2014 10:54 AMUpdated: Feb 03, 2014 10:54 AM
Break-In Featured as Crime of the Week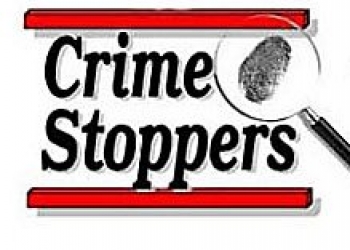 Crime Stoppers of Bartlesville and Washington County needs your information about the identity of the person or persons involved in a break-in.
According to Crime Stoppers Coordinator David Hackler, someon broke into the Game XChange at Suite A of 500 SE Washington Blvd Friday morning January 24th between \6:45-6:50. The Suspect damaged the business and stole several electronic devices from the store. The Suspect was wearing a hooded jacket and cargo type pants.
If you have information regarding the person involved in the break in, the location of the stolen property, or any other information on this crime, call Crime Stoppers at 918-336-CLUE.
Crime doesn't pay, but Crime Stoppers does. Crime Stoppers will pay a cash reward of up to $1000 for information leading to the arrest of the parties responsible for this crime. Anyone with information regarding this crime, or any other felony or wanted fugitive in Bartlesville, Dewey, or Washington County, call Crime Stoppers at 336–CLUE (336-2583), or 1-800-222-TIPS (8477). You can also text Crime Stoppers at 274637 and put tips620 in front of your message or submit a web tip at www.bcrimestoppers.com anytime day or night. Facebook users can click on the "LEAVE A TIP" tab on the Crime Stoppers of Bartlesville/Washington County Facebook wall.
The telephone numbers have no caller-ID attached and your identity is not traceable via text or web, so you can remain anonymous. Identification numbers are assigned to each person who calls so arrangements can be made for payment. Crime Stoppers wants your information, not your name.
« Back to News