News
U.S. Senate
Posted: Jan 29, 2014 9:50 AMUpdated: Jan 29, 2014 9:50 AM
Inhofe Reacts to State of the Union Speech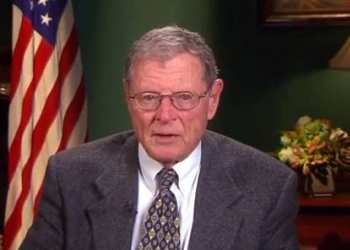 Oklahoma's Senator Jim Inhofe says he is happy Moore Fire Chief Gary Bird was seated next to First Lady Michelle Obama Tuesday night for the State of the Union address buty he has problems with the content of the president's speech.
Inhofe says President Obama presented his hopes for 2014, one that will include him using a 'pen and phone' to get work done. According to the senator, those tactics are not new to President Obama. He used this strategy in 2013 when his administration issued thousands of pages of healthcare regulations and job-killing EPA regulations. Inhofe calls that an excessive power grab that is part of Obama's expanding government where power is increasingly in the hands of unelected bureaucrats instead of the American people.
Inhofe says Mr. Obama plans for more of the same this year and will continue to bypass Congress. Americans will see the plan play out with his Climate Action Plan he unveiled last summer. He says the President is planning to bypass Congress and do through regulations what he could not do through legislation. This is why Inhofe will be introducing a bill in the coming weeks that will require President Obama's EPA to be held accountable for their rule making.
« Back to News