Sports » Latest News
Sports
Posted: Nov 24, 2020 7:03 AMUpdated: Nov 24, 2020 8:03 AM
Wesleyan Christian Hoops Begins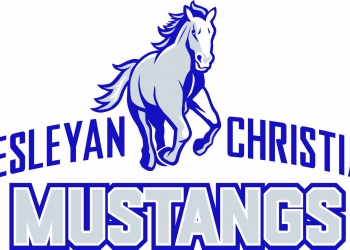 Wesleyan Christian School basketball opens up the 2020 season on Tuesday evening, on the road at Claremore Christian.
The Mustangs were scheduled to take on Copan this past weekend, but that game was called off.
WCS is coming off a 17-win season a year ago, and Kameron Nettleton is in his fourth season leading the program.
Last season was one of the best in program history, and one of the highest win totals of any team across the area. Nettleton says he expects this group to continue the work this winter.
The Wesleyan Christian girls also open up on Tuesday. The Lady Mustangs are led by a new head coach this year, Kendall Huntington is their first-year head coach.
Huntington is the daughter of former Copan head boy's coach Kevin Foreman.
« Back to Sports