Sports » Latest News
Sports
Posted: Jun 12, 2018 7:15 AMUpdated: Jun 12, 2018 8:15 AM
Tuesday's Mean Passing League for HS Football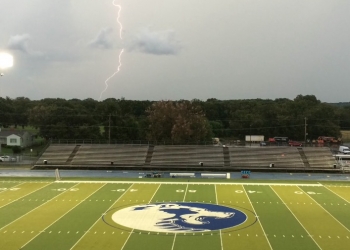 Tuesday's in the summer usually means there is some football activity locally.
It is 7-on-7 passing leagues for skill players. The games usually resemble more of a flag football or touch football games. Dewey has hosted its own passing league for several years now, the Doggers action will begin at noon.
Bartlesville High has its passing league at Sand Springs this year. The Bruins will start action at 11:00 AM. BHS head coach Lee Blankenship talks about the passing league.
We will have reports from passing leagues on local teams as the offseason goes on.
« Back to Sports