Sports » Latest News
Sports
Posted: Nov 20, 2020 12:52 PMUpdated: Nov 20, 2020 1:52 PM
TU Somehow Survives Again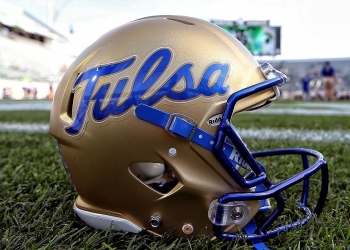 How about Tulsa, the Golden Hurricane keep on pulling the rabbit out of the hat, as TU rallied from down 14 in the fourth quarter, scored on a Hail Mary, and won on a pick-six in double-overtime on Thursday night.
Tulsa over Tulane 30-24.
Zaven Collins returned a touchdown 96-yards for a score to win it in double overtime, Bruce Howard had the call last night on KRIG 104.9.
Tulsa improves to 5-1 on the year.
TU only forced overtime when its third-string quarterback Davis Brin connected with JuanCarlos Santana for a 37-yard touchdown pass as time expired, after the PAT it tied the game at 21 apiece.
TU will next be at Houston on Nov. 28.
« Back to Sports