Sports » Latest News
Sports
Posted: May 21, 2020 1:32 PMUpdated: May 21, 2020 2:32 PM
TU Athletes Can Return to Campus July 6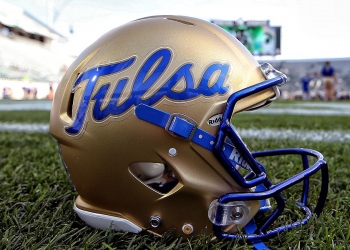 Good news in terms of the college football season continues to pour in. On Wednesday, the NCAA announced that athletes can return to campus for training activities starting on June 1. No practicing will be allowed but athletes can be supervised by strength coaches during workouts.
In light of this, the University of Tulsa announced that it will let athletes return to campus starting July 6. Golden Hurricane football coach Phillip Montgomery says the current situation does not allow for uniformity between schools and conferences.
This could put Tulsa behind other schools. Fellow in-state schools Oklahoma and Oklahoma State have not yet put out a return date for their athletes. Although OSU head coach Mike Gundy had previously suggested a May 1 return for athletes.
2020 marks an important season for Tulsa football. Montgomery enters his sixth year as TU head coach. The Cane have won just nine games over the last three seasons. In Montgomery's first two years the team won a combined 16 games and made two bowl appearances.
Tulsa is slated to host Toledo on September 5.
« Back to Sports