Sports » Latest News
Sports
Posted: May 10, 2019 6:13 AMUpdated: May 10, 2019 7:13 AM
State is Here for BHS Track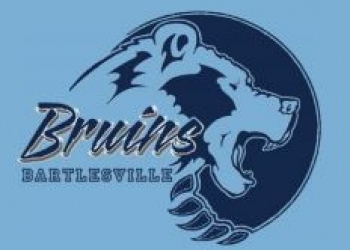 A couple Bartlesville High teams are going to begin their play in the state tournament on Friday, as we are down to the final two days of competition for spring high school sports in Oklahoma.
Let's start with the BHS track and field squad. After a good performance at Regionals this past weekend, Bartlesville is sending double digit numbers of athletes to state, which will begin at Moore High School on Friday morning.
Eyes will be on the Bruin 4x800m Relay team, as they may have the best chance of any Bartlesville athletes to take home a gold medal. The crew of Spencer Hales, Tyler Linthacum, Caleb Eiden and James Boudreaux has the best time in the state this far in 2019, with 8:00.24. Head coach David Ayers talks about the relay squad.
Bartlesville set the high-water mark for 6A in the 4x800 back during a meet in Ponca City this year. They hold a school record time for that relay race as well.
In addition to the relay, freshman Ragen Hodge will have a chance to medal in the high jump and 100m hurdles. Gerald Gray will compete in the long jump. Cody Keesling will be out for the shot put. Elana Fries will have a good chance to medal in the 3200m. And Brooklyn Blevins will be competing in the girl's pole vault.
That two-day event runs through Saturday, with prelims on Friday.
« Back to Sports