Sports » Latest News
Sports
Posted: May 14, 2018 7:06 AMUpdated: May 14, 2018 8:06 AM
Spring Sports Finish at BHS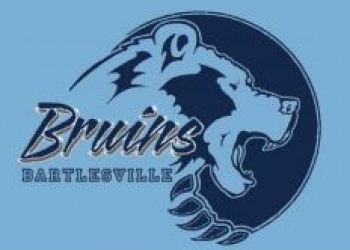 The 6A Track and Field Meet and Tennis Tournament marked the end of the high school spring sports season in Bartlesville.
First for Bartlesville High tennis, none of the six Bruins that qualified for state were able to place over the weekend in Oklahoma City. Alex Le and Andrew Day were able to win one consolation bracket match, but those were the only two Bartlesville victories.
It was still a great first-season for head coach Brian Reese and Bruin tennis, as seven of the 12 varsity players will return from girls and boys teams that sent eight to state in total.
As for Bartlesville High track and field, it was the Rilee Rigdon show once again. Rigdon won two events at the state meet, taking home titles in the 3200m and the 1600m. She also took second in the 800m.
Several other athletes placed. David Kelley took second in the high jump. James Martinez took fourth in the 1600m. The girl's 4X800m relay took fifth. Martinez and Nathan Laurtisen took fifth and sixth in the 3200m.
« Back to Sports