Sports » Latest News
Sports
Posted: Sep 07, 2017 7:40 AMUpdated: Sep 07, 2017 8:41 AM
Ppool Previews Cascia Hall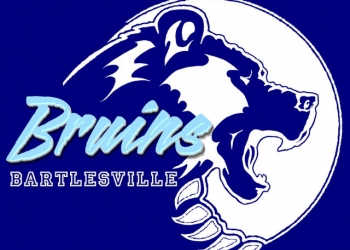 Week No. 2 of high school football is coming up on Friday, and there has been quite a bit of off-the-field news around the area.
Bartlesville High is looking to go 2-1 with a road contest at Cascia Hall. BHS has had its own distractions this week, as head coach John McKee was indefinitely suspended on Tuesday.
Interim head coach Kyle Ppool stepped in on Tuesday afternoon and has been with the team the past two days at practice. Ppool spoke with KWON Wednesday night at the Bartlesville Coach's Show from Hideaway Pizza. Ppool says stepping in for the team, the school and the community made the choice to serve as the interim head coach an easy one.
Ppool had stepped away from coaching football after four seasons as defensive coordinator beginning in 20-17. He is currently the junior high golf coach and a teacher at Madison Middle School. He explains the circumstances around taking his new position.
Bartlesville is coming off a 56-14 loss at the hands of Owasso this past week. Friday's game is the final tune-up for BHS before district play begins. Bartlesville has its bye-week on Friday, September 15.
We have the entire Bartlesville Coaches Show available to listen it on the Coaches Show Page.
« Back to Sports