Sports » Latest News
Pawhuska Football
Posted: Jun 28, 2022 2:08 PMUpdated: Jun 28, 2022 3:08 PM
Pawhuska QB Todd Drummond to Play at South Dakota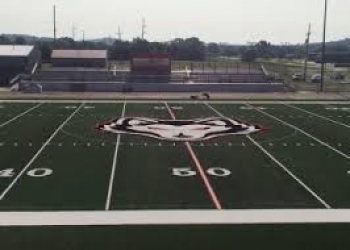 Pawhuska star quarterback Todd Drummond has announced on Twitter that he will be playing football collegiately at the University of South Dakota. Signing day is still several months away so the senior quarterback still has time to change his mind if he so chooses.
Todd, the younger brother of Bryce Drummond, who is currently a sophomore at North Texas University, passed for more than 3,600 yards and amassed 63 total touchdowns in 2021. Earlier this month, Coach Matt Hennesy said Todd, along with the rest of the skill position players are continuing to improve as the Huskies work on offseason drills.
Pawhuska opens the season with a home game against Caney Valley on Friday, August 26th.
« Back to Sports