Sports » Latest News
Sports
Posted: Nov 09, 2018 8:05 AMUpdated: Nov 09, 2018 9:06 AM
Pawhuska Believes it Can Battle in Playoffs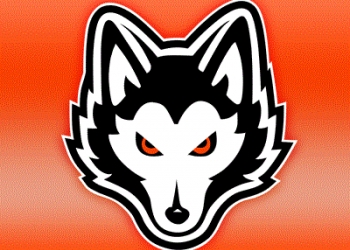 Winnless to winners has been the theme for Pawhuska football 2018, but that will be put to the ultimate test on Friday night in the first round of the Class A postseason.
The Huskies will have a big challenge on the road at Rejoice Christian.
Rejoice is a consensus top-5 team in Class A, and many publications have them as a top-3 team in Oklahoma's tough and large Class A.
The Eagles are undefeated at 10-0. The closest Rejoice Christian has come to losing this year came on August 31, during a 31-30 victory over Crossings Christian.
The Eagles have scored 50-points or more in six consecutive games and have scored 60-points or more in four of their last five. Pawhuska head coach Matt Hennesy says Rejoice isn't 10-0 by mistake, but he likes the matchup for his team, too.
Pawhuska squeaked into the playoffs as the four-seed out of a staunch Class A District 5.
The Huskies lost to Pawnee last week 44-18, which put their playoff hopes in the hands of some other teams on Week-10. However, Pawhuska got the help it needed to get into the postseason.
It is the Huskies first trip to the playoffs since 2014, when they were coached by now-Nowata skipper Bob Craig.
Pawhuska went winless in 2017 before Hennesy left his post at Locust Grove to take the job back closer to home in Osage County.
Rejoice Christian won Class A District 6 going away to grab a No. 1 seed. Hennesy says the Eagles don't have any players you can pick on..
The game on Friday evening will be a 7:00 PM kick from Owasso.
We will have Pawhuska Rejoice Christian on the radio for you – Sports Talk 99.1 FM – KPGM. It is also available online at BartlesvilleRadio.com and on the Bartlesville Radio App.
Full interview with Matt Hennesy
« Back to Sports