Sports » Latest News
Sports
Posted: Sep 14, 2021 7:18 AMUpdated: Sep 14, 2021 8:36 AM
Parker Plays for Detroit in Week 1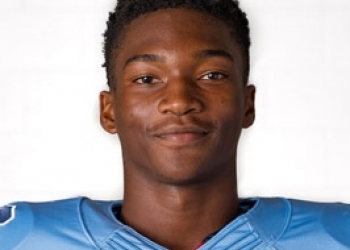 Former Bartlesville High Bruin star AJ Parker made his NFL regular season debut on Sunday, as the Detroit Lions comeback bid fell short against the San Francisco 49ers.
49ers topped the Lions 41-33 with Parker playing on 21 of the Lions 55 defensive snaps. That is good for being on the field 38-percent of the time.
He made one tackle and assisted in another.
Parker was banged up heading into the game, and was listed as questionable with a shoulder injury in the mid-week injury report, but still cracked the active roster in his first possible game with Detroit.
A 2016 Bartlesville high graduate, Parker will help the Lions take center stage this coming Monday night, as the Detroit will play the Green Bay Packers on ESPN at 7:15 PM.
« Back to Sports