Sports » Latest News
OKWU basketball
Posted: Feb 13, 2018 9:35 PMUpdated: Feb 13, 2018 10:35 PM
OKWU Takes Final Road Trip of Regular Season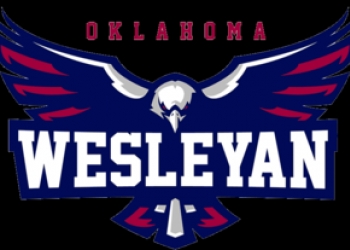 The Oklahoma Wesleyan basketball regular season is winding down with just two dates remaining. Both Eagles' teams make their final road trip to North Newton, Kansas to take on Bethel College for a doubleheader.
After a two-game skid in late January the Lady Eagles have won three of their last four ballgames. Currently the Wesleyan Women are tied for second place with Bethany in the Kansas Collegiate Athletic Conference standings. Friends University has already clinched the regular season title so the Lady Eagles are fighting for second and two potential home games in the conference tournament.
OKWU defeated Bethel 63-to-57 the first time around.
The men's team is in the thick of the postseason pictures as well. The Eagles are looking to avenge a road loss to Tabor last Saturday in which they saw a double-digit lead get erased before falling in overtime.
With 20 wins on the season OKWU is at the top of a quartet tied for second place in the KCAC. The Eagles will try to get a season sweep over a Bethel team with 20 losses on the year.
This is OKWU basketball doubleheader will get underway with the women's game at 6 o'clock and the men's game to follow.
« Back to Sports