Sports » Latest News
Sports
Posted: Feb 12, 2018 7:05 AMUpdated: Feb 12, 2018 8:05 AM
OKWU Splits at Tabor - 2 Games Left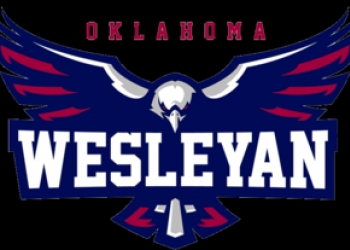 It is the homestretch for both Oklahoma Wesleyan basketball teams, as the regular season will be finished with in the week.
the Lady Eagles and Eagles split a double-header up in Hillsboro, Kansas at Tabor on Saturday. The women won, 68-65 and are back in a tie for second place in the Kansas Colligate Athletic Conference.
Meanwhile the men lost a close one, as Tabor topped the Eagles 82-79 in overtime. The loss puts the Eagle men in a four-way tie for second place, two games back of first-place Southwestern with only two games left in the regular season.
OKWU will travel to North Newton, Kansas to take on Bethel on Wednesday. Kansas Wesleyan will travel to Bartlesville for a double-header on Saturday, and that will round out regular season action for both clubs. The OKWU women are now 19-9 overall while the men are 20-8.
More on those teams later on this week.
« Back to Sports