Sports » Latest News
OKWU Baseball
Posted: Mar 14, 2019 4:30 PMUpdated: Mar 14, 2019 5:30 PM
OKWU Hosts Tabor in Big Series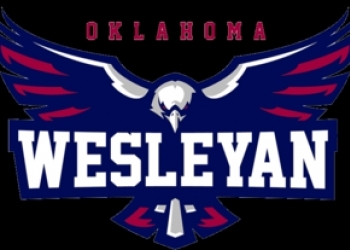 Oklahoma Wesleyan baseball continues to roll as we near the midway point in the 2019 season. The Eagles have won 14 games in a row after dismantling Baker College in Wednesday's doubleheader. OKWU outscored Baker 33-12 in two seven inning contests. Eagles head coach Kirk Kelley talks about the season so far.
At one point last season the Eagles won 15 straight games. OKWU will face a challenging opponent this weekend with a three-game series against Tabor College. The Eagles lead the Blue Jays by a half-game for the top spot in the Kansas Collegiate Athletic Conference standings.
The Eagles are currently first nationally in hits per game and second in slugging percentage. The Blue Jays swipe bases with the best of them at 3.2 steals per game, which put them in top five in the country.
The series begins with a single game on Friday starting at 1 p.m. and then a Saturday doubleheader at 1 p.m. All games will be played at Bill Doenges Memorial Stadium.
« Back to Sports