Sports » Latest News
okwu baseball
Posted: Mar 12, 2018 4:15 PMUpdated: Mar 12, 2018 5:15 PM
OKWU Baseball: Henry Named KCAC Player of the Week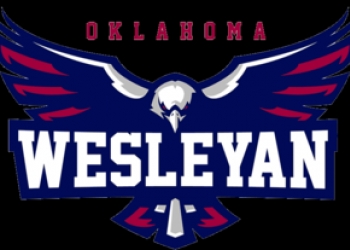 Oklahoma Wesleyan baseball continues to makes headlines as senior infielder Hunter Henry was named the Kansas Collegiate Athletic Conference Player of the Week.
The Eagles won all five of their contests last week, extending their winning streak to 12 games. Henry was an instrumental part of the success going 9-for-15 at the plate and driving in seven runs. Henry is hitting for a .371 average on the year and has now reached base in 10 consecutive ballgames.
Henry is one of seven players on the potent OKWU offense that has a batting average better than .300. The Eagles are hitting .335 as team, which puts them in the top 20 nationally among teams in the NAIA.
The fifth-ranked Eagles will play Ecclessia College for a midweek game before traveling to Hillsboro, Kansas for a three-game weekend series with Tabor.
« Back to Sports