Sports » Latest News
Oklahoma Union Football
Posted: Sep 16, 2020 3:04 PMUpdated: Sep 16, 2020 4:04 PM
Oklahoma Union Hoping to Heal Up During Bye Week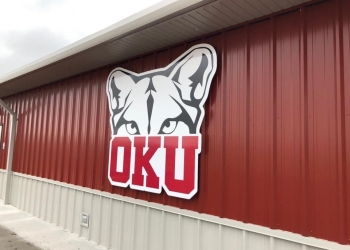 Oklahoma Union's football season hasn't gotten off to the best start. The Cougars were topped by Tulsa NOAH 34-21 last Friday. Oklahoma Union has been battling injuries ever since the team's season-opening win over Nowata. Despite the slow start head coach Stephen Trammell says the team still has its goals in front of them. Trammell is hoping to heal up after the bye and continue to use big roster numbers to their advantage.
At 1-2 on the season the Cougars still look to be a competitor in Class A District 5. Everyone is looking up at Pawhuska who remains ranked No. 1 in Class A. However, the rest of the district appears to be wide open with no other team notching two total victories so far.
Oklahoma Union will return to play with a home game against Afton on September 25.
« Back to Sports