Sports » Latest News
Nowata Basketball
Posted: Dec 02, 2019 2:59 PMUpdated: Dec 02, 2019 3:59 PM
Nowata Hosts Hominy in Season Opener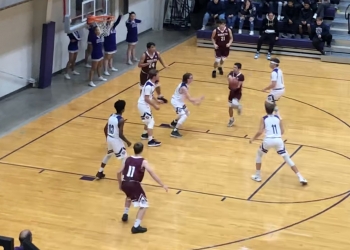 The Nowata Ironmen basketball program has high hopes heading into the 2019-2020 season. The boy's team returns four starts from a 17-win team and the girl's start a new era under new head coach Amanda Henderson. Both teams open the season Tuesday night with home games against Hominy.
Leading scorer Mark Price as well as Dillon Barnes, Gabe Velasco and Trenton Smith all return from last year. The Ironmen were knocked out by Ketchum in the finals of their own regional. Longtime head coach Gary Hollingshead says that group has defined their roles already.
Meanwhile the Lady Ironmen look to turn a new page under Henderson, the third head coach in three years. Henderson is the sister of Oklahoma Union boy's coach Lee Ott. The Lady Ironmen won just three games last season.
We will have the boy's game on the radio Tuesday night on KRIG 104.9 FM. Coverage starts at 7:45 p.m.
« Back to Sports