Sports » Latest News
Sports
Posted: Jul 29, 2020 7:28 AMUpdated: Jul 29, 2020 8:28 AM
NAIA Postpones Fall Sports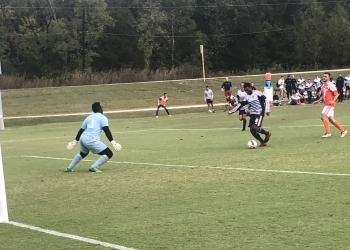 The NAIA Council of Presidents voted on Tuesday to postpone the national championships in cross country, men's soccer, women's soccer, and women's volleyball to spring 2021.
This decision still allows NAIA conferences to compete in the fall and winter, if they so choose.
This decision will affect Oklahoma Wesleyan athletics this fall. The Eagles and Lady Eagles have been especially competitive in soccer over the past decade. With both those programs making runs in the national tournament recently.
The Kansas Colligate Athletic Conference did not have a statement on the matter as of this morning.
« Back to Sports