Sports » Latest News
Sports
Posted: Oct 09, 2018 7:02 AMUpdated: Oct 09, 2018 8:02 AM
Lady Bruin Volleyball in Regionals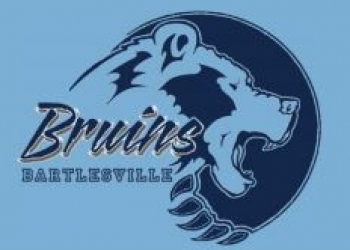 Bartlesville begins play in the 6A Regionals on Tuesday night, as the Lady Bruins travel to Stillwater to take on Choctaw in the first round of the postseason.
It has been an up and down season for head coach Tom William's club. BHS stands at 6-26 on the year, but has played one of the toughest schedules in the state.
Four of the Lady Bruins six victories have come in the final 2.5 weeks of the season, showing improvement for a young team with very little returning varsity experience from last year.
The late wins kept Bartlesville as a three-seed in the regional. Williams says he thinks his team is capable of being Choctaw and putting a run together in the postseason. He says he has been impressed with the improvement of his club since the early parts of September.
Bartlesville and Choctaw in the 6A Volleyball Regionals – first serve at 6:00 PM.
« Back to Sports