Sports » Latest News
Sports
Posted: Oct 04, 2018 7:14 AMUpdated: Oct 04, 2018 8:14 AM
Lady Bruin Softball Set for Regionals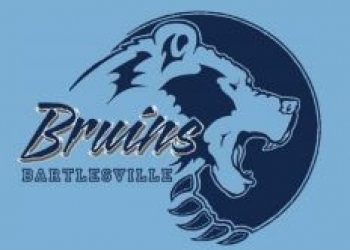 Bartlesville High softball will hit the road on Thursday for its first postseason game of the season.
The Lady Bruins will take on Stillwater in round one of the Jenks Regional at 12:00 PM.
Caroline Patterson continues to be the leader of a fantastic pitching staff for BHS this season. The Lady Bruins are 15-15 on the year heading into Thursday's regional.
That is a step forward for the program under head coach Craig Hampton, who is in his fifth season. He talks about the club's record, and his leading pitcher.
The Pioneers are 17-9 and have not played Bartlesville this season. Hampton said they are a little bit better of a hitting squad than a pitching team.
The regional is double-elimination.
« Back to Sports