Sports » Latest News
Sports
Posted: Apr 24, 2019 7:04 AMUpdated: Apr 24, 2019 8:04 AM
Lady Bruin Golf Tries for State Wednesday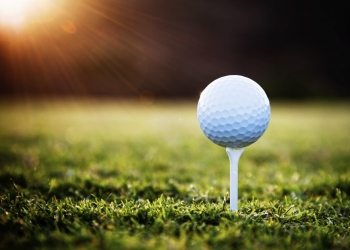 The Lady Bruin golf team will try to advance to state during the East Side 6A Regional from Broken Arrow on Wednesday - after the tournament was bumped back a day due to rain.
Bartlesville will have to finish in the top six of the regional to advance on to the next round as a team. Individuals that place sixth or higher will also qualify. Head coach Terry Hughes says his team is right on the edge of making state.
With so many younger golfers playing their first postseason rounds on Wednesday – expect senior Emma Shelley's leadership will continue to pay dividends.
Shelley is likely to advance to state individually regardless of the team result. She has won, or tied for the lead, in all the tournament's she has played in except for one this season. Hughes talks about how Shelley has helped the younger Lady Bruin golfers this year.
Shelley was a state qualifier last year. The entire Lady Bruin golf team qualified for state last season as well, with Faith Hopkins taking home the indivual title at Hillcrest Country Club.
« Back to Sports