Sports » Latest News
Sports
Posted: Mar 14, 2019 7:59 AMUpdated: Mar 14, 2019 8:59 AM
Lady Bruin Golf Gets First Event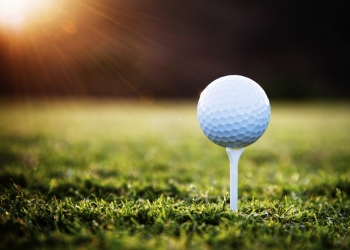 A mix of young and old will highlight what should be a fun season for BHS girl's golf.
Bartlesville High girl's golf will have its first varsity competition of the year on Thursday, as the Lady Bruins travel to Sand Springs for the Sandite Invitational.
In addition to six underclassmen, BHS has a new, yet veteran, head coach.
Terry Hughes has returned to coach the Lady Bruin golf program once again. He has been a part of Bartlesville High golf since the mid-to-late 80s. Emma Shelley headlines the group of golfers back this year, as Shelley will be a legitimate state title contender. Hughes talks about the BHS girl's golf team.
Shelley's expertise will be counted on to help bridge the gap between the veterans and newbies for the Lady Bruins this season, as five of Bartlesville's eight golfers are freshman. Hughes says having Shelley will aid in the progression of the underclassmen.
We will have more on BHS girl's golf as the season rolls along.
« Back to Sports