Sports » Latest News
Sports
Posted: Jul 04, 2022 6:16 AMUpdated: Jul 04, 2022 7:16 AM
Indians Two Wins From Winget Title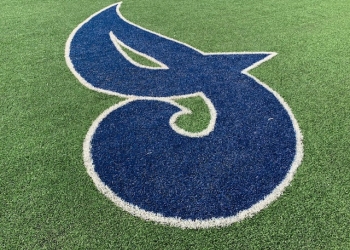 The Doenges Ford Indians have made it into the semifinals of their own 4th of July Tournament, as Bartlesville will play with a chance at a championship on our nation's birthday.
The Indians survived Three Rivers 2-1 on Sunday evening at Bill Doenges Memorial Stadium. The win moved the Tribe to 3-0 in the 63rd annual Glen Winget Tournament and nabbed them the No. 1 seed of the semifinals on Monday afternoon.
In a season full of blowouts, the Indians have won high-stress, close games in the Winget – mostly on the back of outstanding pitching. Bradee Rigdon went five innings to get the win, then Daniel Barham came in for the final two frames to grab the save. The two scattered seven hits, walked none, and struck out 10.
Bartlesville won despite getting out-hit 7-3 – in part due to three Bandit errors and drawing three walks on the evening.
The first run came off another Harrison Clark double and the Indians grabbed a lead they would not relinquish.
The second run was scored by Clark, this time off a Cole Hancock rip into the gap, as the Tribe scored a much-needed insurance run.
Three Rivers would get the game-tying run into scoring position in the top of the seventh, but Barham would induce a ground out in front of the mound to end it. That is the third win over Three Rivers this season for the Tribe.
The Indians now face the Elk City Mudcats at 3:00PM on Monday afternoon in the semifinals.
A win would put Bartlesville into the championship round about 5:30 or so on Monday evening.
Game one will air on Sports Talk 1500 AM and 99.1 FM – KPGM. Video on KWONTV.com.
« Back to Sports